Clef verte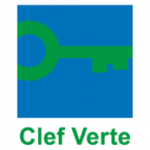 We have been hosting campers for over 50 years to share our love of Ardeche and its magnificent landscapes. To preserve its raw nature, we are committed to an eco-responsible approach in partnership with the Clef Verte – « green key » – label.
It is the 1st international environmental label for tourist accommodation.
Its criteria require that we respect nature and people, particularly thanks to control of water and energy consumption, and by environmental waste management.
We are counting on you to support us in this process and will be glad to discuss your feelings on this with you.